You
were
born
with
the
spiritual power
to
overcome
anything.
Don't miss this true story of conquering an

incurable disease

with

faith

!


The diagnosis was grim: amyloidosis, a rare, incurable disease with an extremely low survival rate that typically requires
​bone marrow transplant and a lifetime of medication to put into remission.


But Chidi Asika-Enahoro was no ordinary patient. She had spent a lifetime cultivating and sharing her widely inclusive
​brand of spirituality – and now it was her turn to prove just how powerful it could be – to call on her belief that miracles
​are REAL!

Purchase this powerful new book

Lifeline

that New York Times bestselling writer Peggy McColl calls "magnificent!"!


Why you must read this book!

Perhaps neither you nor your loved ones have faced a terrible disease. But we all from time to time must face overwhelming
life events – perhaps a divorce, a death, a romantic breakup – something that drives us to call on resources beyond ourselves.

"Lifeline" interweaves the story of the author's battle against amyloidosis with nuggets of wisdom about our spiritual
​resources and our ability to invoke them when we are in need.


What is fascinating about Chidi's faith is its inclusiveness: from Christianity, to Light Healing, to energy
​fields, psychics, reiki, yoga and beyond!


She addresses our purpose on earth – our lives being essentially a spiritual journey we must recognize and celebrate, even
​in its trials. We are ENERGY, she maintains (and of course science has proven this) – and this energy can be positive,
​negative or even toxic.

Chidi could have viewed her illness as a stroke of bad luck or a calamity. But she believes that there is a reason and purpose
​ for everything that comes to us – good or bad. She determined to grow and learn from this frightening disease – and most of
​ all, not to let it defeat her!

The doctor takes her own medicine


You can SAY you believe this or that. But what happens when your beliefs are TESTED? You will be fascinated at how Chidi
​draws on the principles she has been promoting over a lifetime of coaching, mentoring, prayer and meditation, marshaling
​them in her defense against the assault of the disease upon her body.

And, interestingly, she is open to both traditional Western medical treatments and those more associated with the East. All healing, positive energy is GOOD, in her view – there is no single, "true" belief that excludes all the rest.


Are your spiritual beliefs, tools and practices so firmly established that you are prepared for any adversity?
​If not, this book will inspire you to put on the armor of your faith – whatever flavor it comes in – so you can
​ ride out anything life can throw at you!




When you read "Lifeline" you will:


• Equip yourself spiritually to face and overcome ANYTHING
• Experience the drama of a battle against a killer disease
• Absorb a powerful example of courage in the face of danger
• Learn about spiritual and healing traditions you may not know about
• Enjoy a love story – as Chidi's husband and family join her battle
• Explore the concept of life as ENERGY – both positive and negative – an energy field you can influence!



Will you recognize YOUR "lifelines"?
It is Chidi's firm belief that God continually throws us "lifelines" when we need them. Our job is to recognize them, grab them, let God pull us up and out of our crises by the power of our faith.

Miracles are REAL, Chidi argues. We are made of energy, we are one with the rest of the universe, and it is not a great leap to believe that we can affect powerful, positive changes in the field that represents what we think of as our "selves" – our small part of this universal energy.


What people are saying about "Lifeline"
"As you delve into this magnificent book you will be captivated by one woman's story of a diagnosis that would, in most cases, rock someone's world. But, instead of being shaken to the core, Chidi had an immediate sense of peace, and despite feeling physically weak, she had an undeniable emotional strength that carried her and her family through a most difficult time."
​
-- Peggy McColl, New York Times Bestselling Author of Your Destiny Switch
​


"Lifeline is written from the heart. Chidi Asika-Enahoro writes as if the reader is a personal friend with whom she is sharing fully not only her journey through her illness, but all the thoughts she went through in the process. Chidi's love and caring for her family and her belief in and love of God shines throughout her story. This book is a must read as it will help all of us on our journey through life. As we all have one difficulty or another, Chidi's journey will help us make our personal journeys, as Chidi can do it, so can we."
​

-- Philena Bruce, Palmist, Author and Healer, www.philena.co.uk


Here are just a few of the amazing Partners that are part of this BONUS GIFT program! Order NOW and receive hundreds of dollars of FREE gifts:

Peggy McColl Rhonda Joy Eagle Martina Mariu
Ariel Ford Lisa Bloom Tanya Jopson
Angela Artenis Annie Lin Kathi Casey
Nancy Brook Barry Maher Shirley Knapp
Betsy Dunda Brenda J. Bentley Dr. Caroline Manuel
Brent N. Hunter Cathy Lumsden Jodi Chapman
Chaney Weiner Clive Lilwall Dr. Houston Vetter
Connie Nicholas Danny Pettry Larry Crane
Doris Helge Douglas Holzmeier Dr. Jennifer Howard
Dr. Caroline Manuel Dr. Joe Rubino Dr. Doris Helge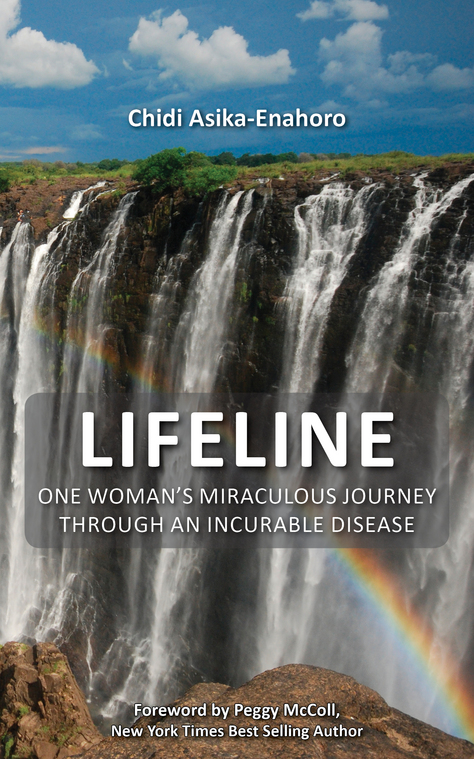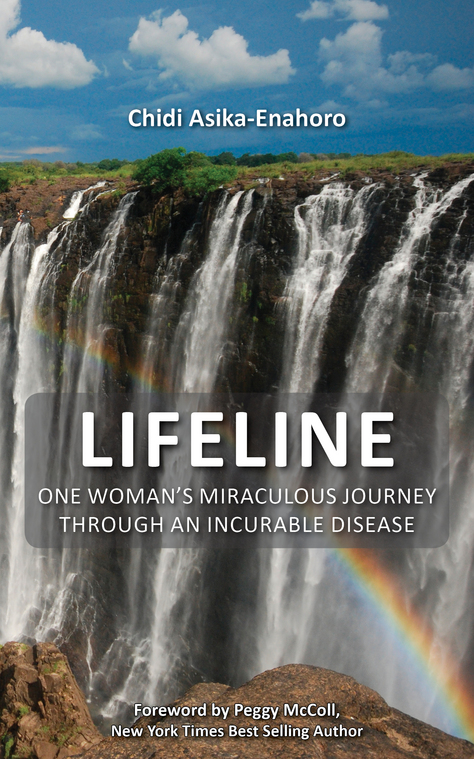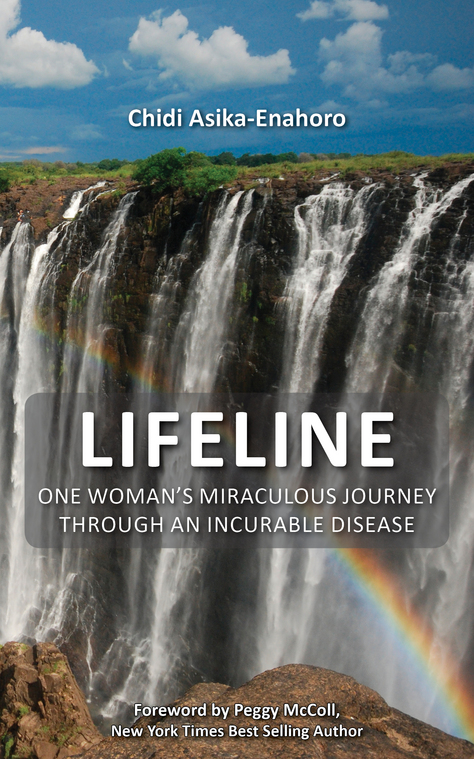 Chidi Asika-Enahoro is an empowerment trainer, a talk show host and author of four exceptional books: A Slice of Africa - exotic West African cuisines; Innocence Interrupted - a sexual molestation survival & prevention guide; Till Cheating Do Us Part - a guide to relationships & marital bliss; and Hear Me Out - easy sucess for the youth.

She is also a rehabilitation consultant, yoga teacher, reiki healer and a senior disability analyst.

For over twenty years, Chidi worked extensively with the mentally ill, substance abusers and criminal offenders in Connecticut, New York, and Florida. She conducts specialized empowerment workshops and motivational speaking for private corporations and governmental entities.

Chidi has been on a serious spiritual quest this lifetime, travelling many paths to seek and embrace the Divine Light. You can visit her at www.loveandbalance.com.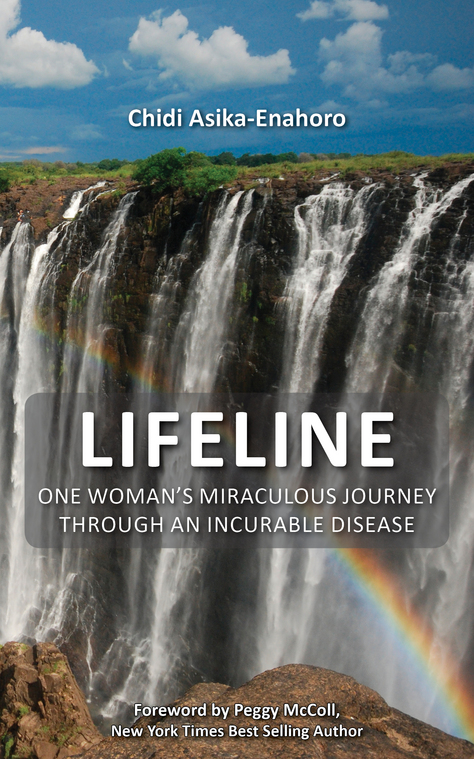 ​​​ Interview with Author Chidi Asika-Enahoro
​ by
​ Melissa Wadsworth
​

I had a wonderful chat with Chidi Asika-Enahoro, the author of the new book Lifeline, that chronicles her life threatening health challenge and the lessons she gained from the experience.

​I find books like this especially relevant as people individually, and as communities, face tremendous trials that draw on mental, emotional, physical and spiritual resources.

As Chidi's experience highlights, in times of crisis (like super storm Sandy) we affirm or re-evaluate what it is we believe about how life works.

​Challenges, like a health crisis, also present an opportunity to take a stand about how we want to approach the challenge in front of us. Do we choose to be an advocate for ourselves -- believing we may affect the outcome -- or do we choose to be a passive participant in a process that we perceive as beyond our control?


​Finding the Best of Self in the Worst of Circumstances


​Chidi Asika-Enahoro serves as a great inspiration in both these regards.

This was not the first challenge this remarkable woman dealt with. She endured horrible conditions during civil war in her homeland of Nigeria, and culture shock as a teen in England. She faced depression as an adult in American after losing her business post 9/11. As a therapist for over twenty years she worked extensively with the mentally ill, substance abusers and criminal offenders. No easy path and yet she is the most optimistic of people.

At first she was shocked at her diagnosis of amyloidosis, but ultimately never believed the illness would kill her. She says, "Somehow I didn't believe I was supposed to die at 51. So when I got this thing, I thought: 'Wow, I'm not prepared to die this soon, this better just be a lesson.'"
So what were her top lessons?

1. Slow down. "I had to apply my own teachings to myself, to let things be," says this woman who couldn't walk by a crooked picture or go to sleep in an unmade bed. She learned to appreciate her husband's more relaxed approach to life.

2. Be an advocate for yourself. "Try different things. Doctors are not God. They get it wrong. Alternative medicine worked for me. You have to research it, be on top of it."

3. Living is a choice. In a clear moment of realization, Chidi suddenly knew that her family would miss her if she died, but that their lives were not going to stop. This made her appreciate that living was a choice she needed to make for herself. She states, "You have to decide whether you're going to die. People defy odds all the time."

4. Fear is crippling. Chidi believes that this is especially true for sick people. "People around you have fear, so you have to isolate yourself from their negativity. It's hard to survive if you absorb their fear." This is true of fear in general. It's important not to buy into fear scenarios.

5. To catch your lifeline you need to be alert and focused.
"There is a reason something is happening to you. Connect to Self and higher energy. Accept responsibility. It's scary but we have authority to be co-creators. And there are people who want to help," says Chidi.

6. Openness is essential. "Be open to new ideas because this is what is giving you access to the divine. God created all these people in the world with all these different ideas. No one way is the best way." Chidi used meditation and visualization to great effect. "I would come out of my visualization and feel great for days. Happy, smiling, full of life. I knew I was going to be okay. I could feel it in my DNA," she reports.

7. We may get presented with several possible exit times. While Chidi believes that not everyone is meant to survive an illness, she believes that if you give up at any point, you exit. "If down at your core you really don't want to exit, you can influence not exiting at this point. We have the power to decide, that affects outcomes."

Melissa Wadsworth is a Certified Dream Coach®, Intuitive Dream Board expert, Inspirational Speaker and Author. She guides clients at a crossroads to more clarity, confidence and joy as they unfold their personal Brilliance Unlimited™.


BRILLIANCE UNLIMITED
206-384-1890
Melissa@melissawadsworth.com

Click to view Lifeline Video Phone Contact: 212-470-4022